GENDER NEUTRAL SUSTAINABLE PIECES
DESIGNED AND MADE IN IRELAND
SHAPE | FORM | SUSTAINABILITY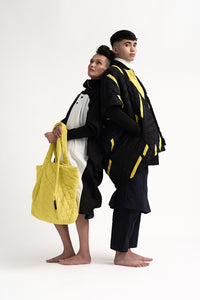 Clean, strong silhouettes run through The Costume Room collections, set against sculptural, architectural, structured tailoring that combine beautiful form with functionality.
A minimalist tone embodies our collections, unique pieces exuding modernity with timeless structured shapes. Detail is pared down to reveal the bare and beautiful bones of each piece. Effortless statement pieces that will easily transcend through the seasons and generations.
DISCOVER
Ethical, environmentally conscious gender neutral design are the core values of The Costume Room, part of the sustainable and slow fashion movement. Each piece is made to order in our Dublin studio to avoid waste and deadstock. Naturally with all The Costume Room pieces, we use only the highest quality materials, favouring pure, ethically produced fabrics.
The Costume Room is committed to accountability, honesty and transparency. We believe in designing and creating the most beautiful, desirable pieces with a positive impact on humanity and the least impact on our environment.
explore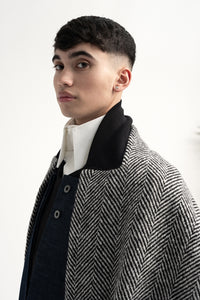 COMPLIMENTARY WORLDWIDE SHIPPING